A few answers to frequently asked questions:
Great Falls Library books are due 2 weeks after the book is checked out. Due dates skip weekends and vacations! There are no fees for overdue books, although we do ask that any lost or irreparably damaged books be replaced or paid for. Please contact Mrs. Oliver in this case, as every book and situation is different! The final due date for each school year is usually some time in May, depending on the last day of school. This allows us to complete inventory.
Kindergarten students borrow one book at a time, and 1st through 5th graders borrow 3 books at a time. There are occasions during the year for students to borrow an extra book. Students have the opportunity to exchange their books at least once a week during their library time, even though they are welcome to keep the books for 2 weeks or renew books as needed.
If you are unhappy with a book your student has borrowed, please feel free to send them right back to the library with it and we will help them find something more suitable. The Great Falls Library encourages students to challenge themselves with their reading while also encouraging age- and reading ability- appropriate selections for all of our students.
Students must have their Computer & Internet Use Policy paperwork signed and returned before using the Chromebooks or Computer lab.
If we can help with anything else, please feel free to let us know!
Powered by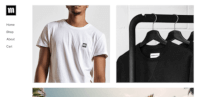 Create your own unique website with customizable templates.